Yoga Fundamentals
This class aims to practice and explore the fundamental yoga practices, that lead to the stilling of the turnings of the mind – the practice of yoga.
Regardless of your current ability, beginner or advanced, revisiting and understanding the basic practices and becoming more proficient in them leads to an inner stillness, knowledge and a steady foundation from which your personal practice will grow holistically, safely and progressively.
All aspects of practice will be explored, alignment, posture, focus point, attitude, breath, relaxation, concentration, meditation and philosophy.
I look forward to meeting you.
Namaste.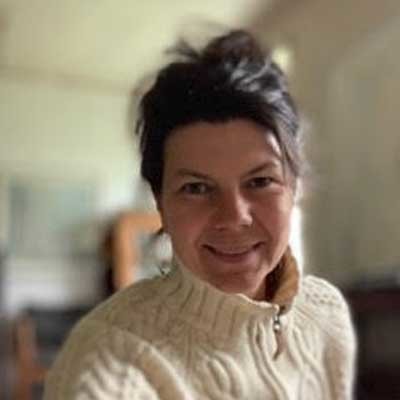 Name: Rachel
Class: Yoga Fundamentals
Rachel began her personal practice in her late teens. As a climber and fell runner yoga provided a space to recharge and explore body movement in an alternative way. Later the practices and philosophy of yoga began to inform how to move within the landscape without pushing and with more mental and physical balance, yoga came to inform all aspects of life.
Training at first with the British wheel of yoga, and then as a experiential yoga therapist with Yoga Anubhava through the British based Sara Delamore and Indian based Dr Mukund Bhole (joint director of research until 1995 of the Kaivalyadhama yoga research institute).
Rachel guides you through a practice to find space and clarity within your internal frame, helping you to engage with each practice at a level that is right for you, encouraging each student to think openly and independently. You will find the practices precise but without limitation, fun and reflective, encouraging and supportive and encompassing all aspects of the eight limbs of yoga.
What do they say about Yogaspace Yorkshire?
The Women's Group has been an amazing, welcoming, warm experience.
The positive energies and collective female wisdom has been brilliant – the thought provoking sessions followed by the yoga and final gong bath was the perfect balance – thank you Emma – and please can we do it all again!
I came on retreat and stayed at the cottages with my oldest daughter in June 2018 and January 2019.

Emma and Charlie are the perfect hosts they made us feel completely welcome in their beautiful home which sits in beautiful grounds surrounded by spectacular views of Yorkshire.
Yoga at Patrick Brompton Hall is a very special experience.
The beautiful and peaceful yoga studio is the perfect setting for yoga practice.
I have taken part in several Kundalini yoga classes during retreats at Patrick Brompton Hall and have loved all of them.
I was a novice to this particular yoga but the classes catered for all abilities and I was immediately made to feel comfortable.
I couldn't have asked for a better start to my Kundalini yoga journey and I can't wait to go back again soon!
To sum it up with one word: love. The best yoga retreat I have been to.
Amazing teacher, wonderful hosts, beautiful facilities, gorgeous surroundings, and delicious food.
Absolutely loved every bit of it
I have been to many different yoga retreats both in the UK and overseas and this one was by far the best.
My advice? Book it now!
I want to do your yoga Nidra class again – I slept so well. Thank you.