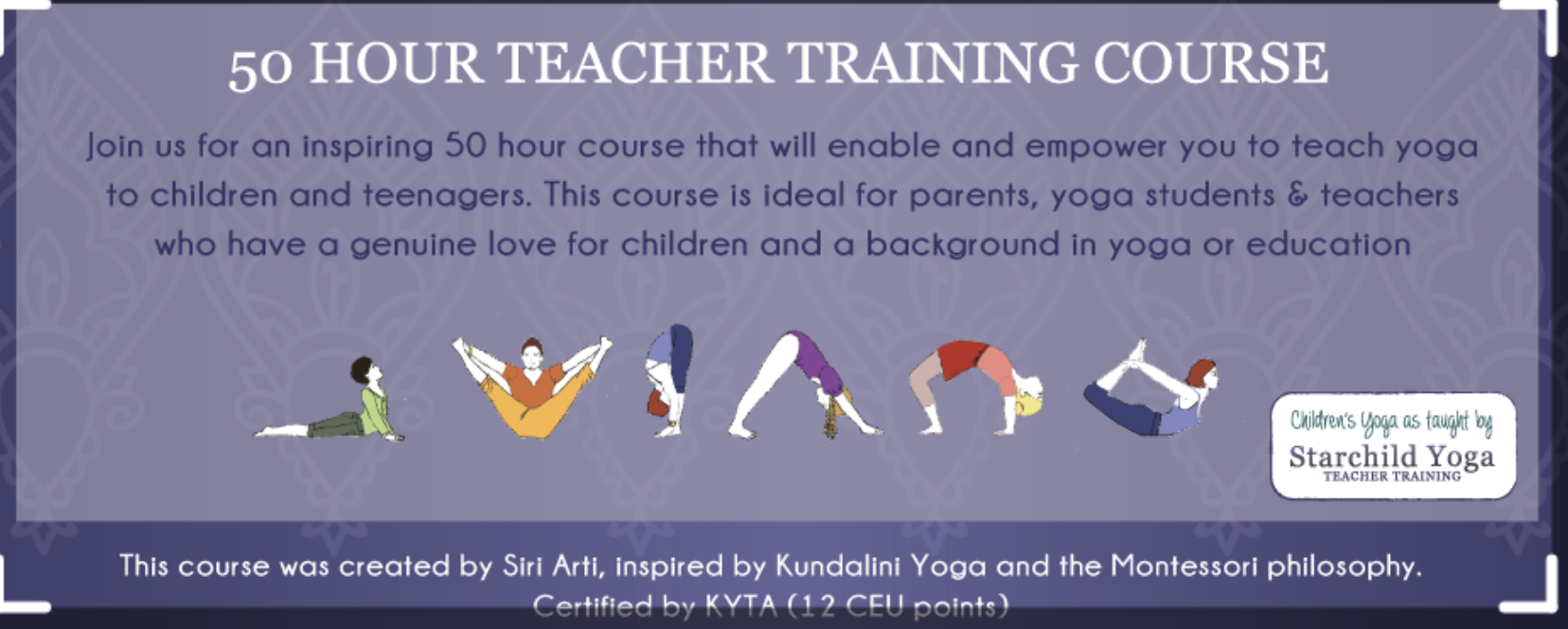 StarChild Teacher Training Week
June 7 @ 5:30 pm

-

June 12 @ 3:30 pm
Starchild Yoga™ is an education for peace, inspired by Kundalini yoga and the Montessori philosophy, and is certified by UK KYTA offering 12 CEU points. This course is recognised by Yoga-Link Insurance who acknowledges all of our certified teachers.
The vision for Starchild Yoga™ is to bring peace, love and awareness to each child who attends a class, and each adult who offers one.
This is a 50-hour course, to certify adults to teach yoga to children from ages 2 – 18. The strength of this course lies in its educational path. Students, who embark on this adventure, find themselves on an intriguing journey of self-discovery. This journey happens through the practice of yoga and meditation explored throughout the course. While learning about yoga for children, you will also take part in the practice of all aspects of a yoga class, over the course of the training. This brings you to a place of self-knowledge, where you are looking within, in order to reach out and make a difference. The thread throughout the course is to learn how to deliver a yoga class that is functional and elevating, while connecting with the spirit of the child as well.
Please enquire with Siri Arti if you wish to join this residential training at YogaSpace Yorkshire.