Women's Networking Meeting
Women's Networking Meeting
Women's Group – Grit and Grace for Women – A time to share, network and laugh.
Women's Networking meetings here at YogaSpace Yorkshire are for all ages of adult women who love joining a 'sangat' – a community where they can offer advice and support, receive and share, and learn about various health and wellbeing practises to maintain their mind body and spirit in their highest vibration.
There will be a discussion topic while we drink tea. The studio practice will follow. You can expect a combination of some of the following; light yogic style exercise, a gong bath, a meditation or yoga Nidra, breath work (pranayama) or chant. Occasionally a guest teacher or facilitator will talk, or contribute the studio practice, so that there are a variety of learning experiences for the women who attend.
Join our mail list for more alerts about the Women's Group content and dates.
Please email Emma directly if you are specifically interested in joining this women's group.
emma@yogaspaceyorkshire.com
Upcoming dates.
1oth November 2019
1st December 2019
15th December 2019
Times: from 4.30pm for 5pm start and finish 7pm.
Cost: Drop-in with pre-book email/text – £25
Advance payment £20 per session (no refund if no-show on date)
Topics are
10th November – Topic – The Naad – the power of the chanted word/sound with guest teacher Shahida.
Shadida is an experienced Women's Group mantra meditation teacher.
Naad means "the essence of all sound." It is a particular vibration, a fundamental frequency that comes from one common source or sound current. It is the universal code behind language and therefore behind human communication. sound vibrations affect the body, mind, and spirit through the movementof the tongue, the mouth, and changes in the chemicals in the brain. There are eighty-four meridian points on the upper palate of a human's mouth.
The tongue stimulates those meridian points, and they in turn stimulate the hypothalamus which makes the pineal gland radiate. When the pineal radiates, it creates a pulse in the pituitary gland. When this happens to the pituitary, the entire glandular system secretes. Then the chemical composition of the brain becomes balanced, automatically changing one's outlook on life.
The state of mind, personality, and power to project from our authentic self is tied in with the use of our word.
1st December: Topic: Positive Steps We Can Take to Cancer-Proof Our Cells Against Environmental Toxins – with Kate Chaytor-Norris.
Kate is a Nutritional Therapist,  and Nitrigenomics Practitioner and brings vast knowledge to share with us. Kate will enlighten and empower us with actions we can take, to limit our exposure to everyday toxins, and suggestions about a toxic-proof diet.
15 December – Topic: The Five Sutras of the Aquarian Age – with Emma.
Emma will introduce you to these five Sutras – distilled sentences of ancient teachings – we will look at the five Sutras given to us by Yogi Bhajan to navigate the Aquarian Age with grit, compassion and grace.
Each Sunday Grit and Grace Women's meeting will have time for discussion/networking followed by a short studio practice/pranayama/meditation and/or gong.
£25- drop in (£20 when paid BACS in advance)
All enquiries for Women's Grit and Grace meetings   – emma@yogaspaceyorkshire.com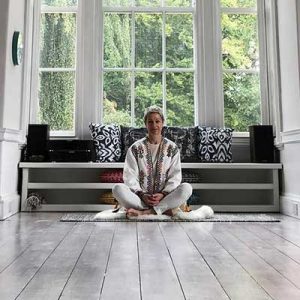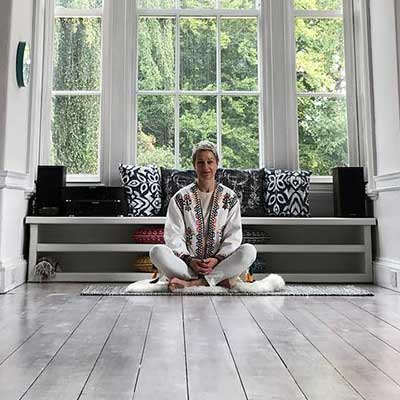 Name: Emma
Class: Women's Networking Meeting
Emma hosts/holds space for this Woman's Group.
Emma attends Women's networking and women's groups in London and brings this experience north for Yoga Space Yorkshire women.
Interesting and helpful content will be provided on a variety of health and wellbeing topics.
The sessions will be uplifting and useful, and a time when women can support and network with other women. Sharing stories and ideas has always been in the female domain – from the churches 'Mother's Union' to the ages old Women's Institute and relevant for today's times
TESTIMONIALS

The Women's Group has been an amazing, welcoming, warm experience.
The positive energies and collective female wisdom has been brilliant – the thought provoking sessions followed by the yoga and final gong bath was the perfect balance – thank you Emma – and please can we do it all again!
I came on retreat and stayed at the cottages with my oldest daughter in June 2018 and January 2019.
Emma and Charlie are the perfect hosts they made us feel completely welcome in their beautiful home which sits in beautiful grounds surrounded by spectacular views of Yorkshire.
Yoga at Patrick Brompton Hall is a very special experience.
The beautiful and peaceful yoga studio is the perfect setting for yoga practice.
I have taken part in several Kundalini yoga classes during retreats at Patrick Brompton Hall and have loved all of them.
I was a novice to this particular yoga but the classes catered for all abilities and I was immediately made to feel comfortable.
I couldn't have asked for a better start to my Kundalini yoga journey and I can't wait to go back again soon!
To sum it up with one word: love. The best yoga retreat I have been to.
Amazing teacher, wonderful hosts, beautiful facilities, gorgeous surroundings, and delicious food.
Absolutely loved every bit of it
I have been to many different yoga retreats both in the UK and overseas and this one was by far the best.
My advice? Book it now!
I want to do your yoga Nidra class again – I slept so well. Thank you.
JOIN OUR NEWSLETTER
FOR WORKSHOPS, CLASSES & OFFERS
your personal data will be handled
in accordance with our privacy notice
SAY HELLO ON SOCIAL MEDIA
@YOGASPACEYORKSHIRE