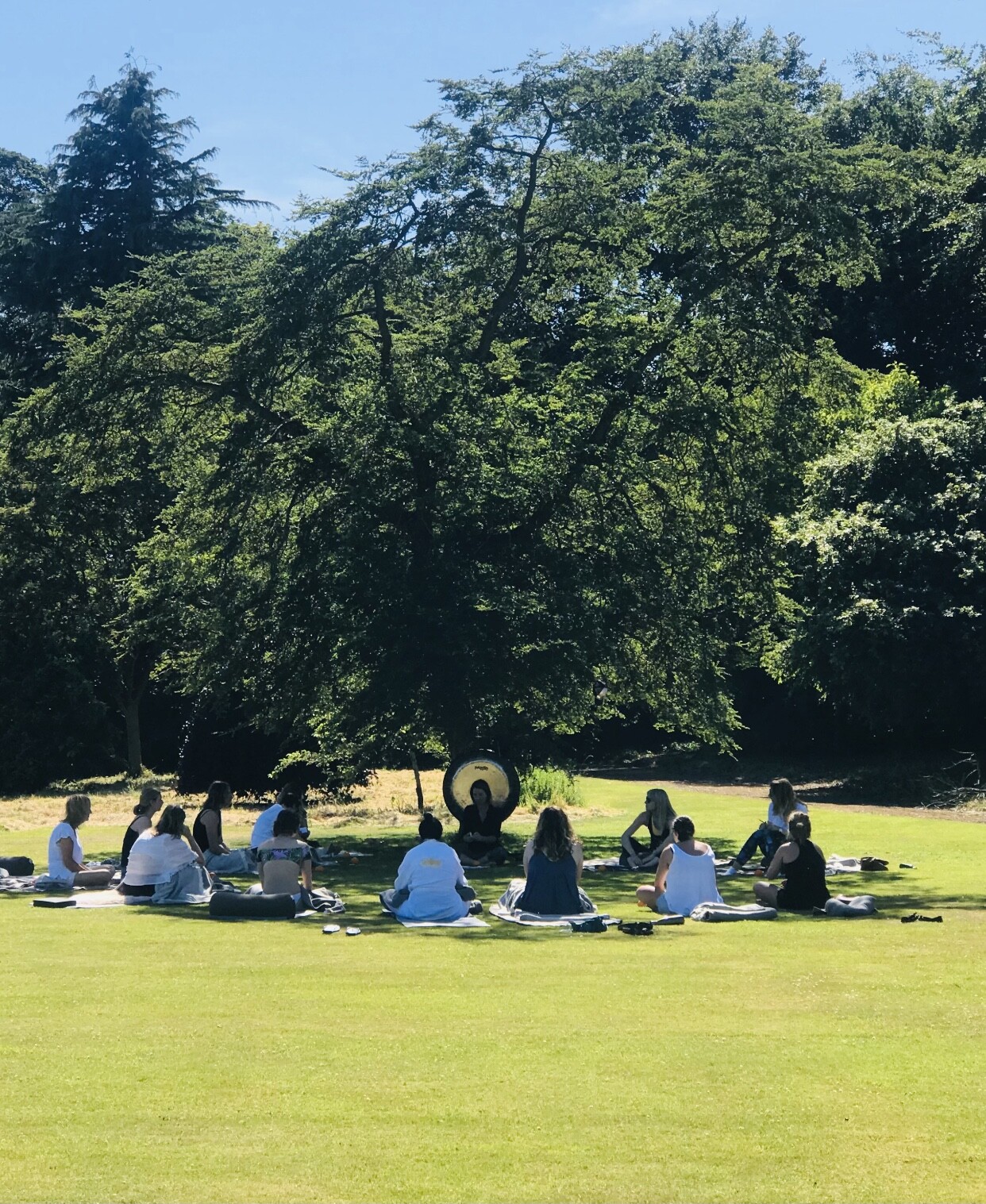 Weekend Summer Country Yoga Retreat in Yorkshire UK 10-12 June 2022 Women- Only
June 10 @ 4:00 pm

-

June 12 @ 2:00 pm
Weekend Summer Country Yoga Retreat in Yorkshire UK 10-12 June 2022
Join Emma and the team at Patrick Brompton Hall  Bedale in lower Wensleydale (yes that cheese area..) North Yorkshire, for a summer weekend retreat helping you reset your human software as we approach the powerful energetic Summer Solstice date of 21 st June 2022.  The days are at their longest, the sun is at its shiniest and highest, and this is the vibrational energy we will harness and work with. Come and spend a weekend in Yorkshire to reset your dreams and desires for the second half of 2022.
Explore transformative practices of Kundalini yoga and meditation and learn how to use the tools to enact internal change. There will be two extended morning yoga practices (Saturday and Sunday) and evening sessions before supper on Friday and Saturday that will be of a more relaxing meditative nature. Other sessions will use the transformative power of fire, and the deeply healing vibrational sounds of the gong (we may also engage a local sound therapist to provide a 60-minute session).  There will be a walk to our special Stone Circle for a fire gathering, you can take meditative walks to our walled garden, around our woods and parks,  or relax in the hot tub.
The final schedule will be released to participants at the event.
Patrick Brompton Hall is a grand home set on expansive grounds with en-suite cottages set in a stable block beside the house. Inside, find six bedrooms, a sitting room with a fireplace, a sunny yoga studio with a huge window bringing the outside in, and an elegant dining room, indoor pool. We are blessed to have an abundance of gardens and grounds.
Meals will be provided by our retreat chef and will be vegetarian. (other dietary requirements upon request) and all food and non-alcoholic beverages like teas, coffee, are provided.
You receive a suggested 'what to bring' list when you book.
These dates are for a Women's-Only Retreat. Other mixed retreats are available throughout the year.
Accommodation choices.
Rooms in the house – use any bathroom out of 4 adjacent to your room
Shared House twin-bed rooms with a friend or relative £495 per person
Single House Room £560 per person


Ensuite Luxury Cottages x 2
Shared occupancy of any cottages £470pp -king bed (couples or friends)
Single occupancy of a king bed cottage £645 
Shared Occupancy of a twin bed ensuite cottage – £550 – with relative or friend – one cottage only
Plus x 1 En-Suite Wow cottage
Shared occupancy
of the most luxurious cottage with bath at foot of super King bed  £595 per person 
Deposit 30% of your chosen accommodation -please state in your inquiry email and we can let you know what is available.
Balance is due 8 weeks before 10th June 2022
Booking Terms
Deposit is forfeited if you withdraw within the 8-week window of the 10th of June 2022 so we have time to resell your place.
Balance is due 8 weeks before 10th June once the deposit is paid.
If you can't attend and you will lose a deposit or balance – ask us about any waitlist we may have.
Your transferrable on discretion – you may also contact us to refer a substitute for your place they are able to attend and participate and are this aware this is a women-only retreat.
Please email
emma@yogaspaceyorkshire
to book your place and receive the payment details.
You will be sent a receipt for your payment.
Greater details about the event will be sent – on balance, and one week before the event.
We look forward to welcoming here.
Share This Story, Choose Your Platform!